Windy Painters Chicago, Inc.
Hello, we are Windy Painters - top quality painters and decorators based in Ukrainian Village, Chicago. We are proudly providing a comprehensive spectrum of painting and decorating services in the city of Chicago.
Interior services:
Exterior services:
Wrought iron fences, metal porches, Juliette balconies and railings
Rust removal, treatment and painting.
Rust converting primers.
Industrial grade urethane enamels.
Our strict values place us above industry standards and you can count on:
Peace of mind — we take all responsibility, from helping you choose the right color to cleaning the property after work completion,
Security — only long term painters with verified non-criminal backgrounds.
Quality above the standards — experience, skills, and positive attitude for all exterior and interior painting services.
Homeowner's comfort — painters do not smoke, do work quietly, and DO speak English,
Fast, accurate service – we promote painters for fast, clean mistake-free
Help in emergency situations — we handle drywall, plaster, and leak repairs, as well as insurance claims.
Apartments – preparation for new tenants— one day or overnight service.
Accident security — $2 000 000 liability insurance, Workers Comp.
Our recent projects
West Town kitchen ceiling and wall  drywall water damage repair:Remove damaged drywall. Trim drywall openings (1ft x 6ft and 1.5ft x 8ft).Install screws around drywall damage.Seal water spots with oil-based primer.Close drywall opening, tape, mud, sand and primer. At Windy City Painters , we are committed to helping clients in Chicago make their interior painting dreams a […]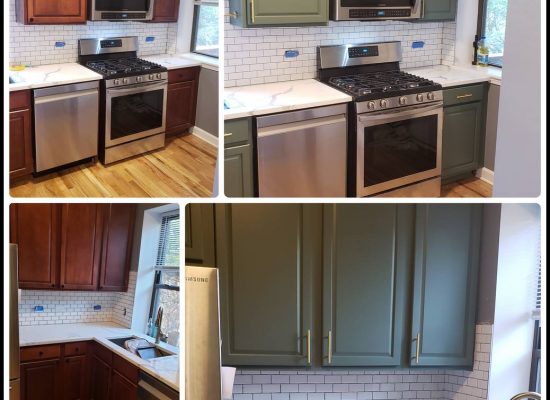 Remove cabinet doors,
Scuff sand all surfaces and clean with paint thinner,
Outside of cabinet boxes, cabinet doors: – one coat of adhesion primer, three coats of Sherwin Williams Emerald urethane satin or  semi-gloss enamel.
Color: TBD.
Cabinets paint application: fine roller.
One color.
Install cabinet doors and hardware.
The scope of work included: repair drywall damages, sand the walls to remove old paint lont, prime the walls with Roman RX clear primer to create tacky surface. It also helps wallpaper adjustment and future removal without  a lot of damages, install the wallpaper provided by customer. The job took 6 hours. At Windy […]
See all our news
We provide our services in:
Wicker Park / Bucktown,
Ukrainian Village / Noble Square,
Downtown / Streeterville/ Gold Coast,
West Town / River North / West Loop,
Old Town / Lincoln Park,
Avondale / Logan Square,
Lakeview / Roscoe Village,