Last week Windy City Painters refinished small deck in Logan Square, Chicago.
It was a three steps procedure:
remove all existing finishes, dirt, buildups with Acrylic Stain remover and pressure washer – day 1.
after 3 day painters sanded all floors, steps and handrails with orbital sander to remove splinters and rough areas – day 2
Chicago painters applied one coat of Sherwin Williams SuperDeck semi-solid stain.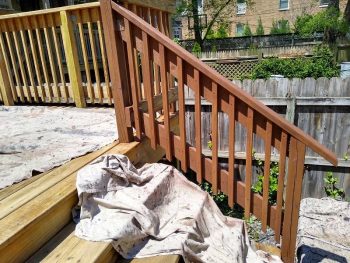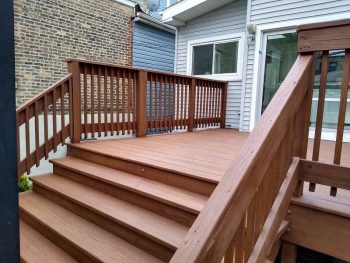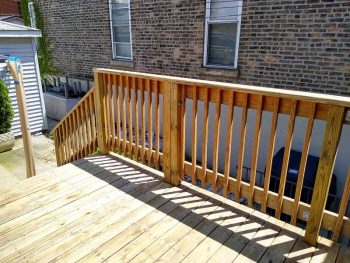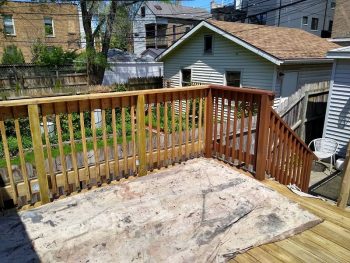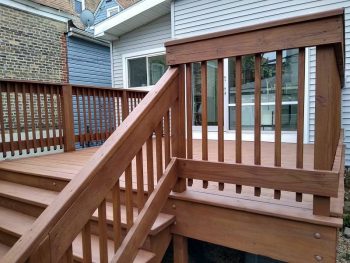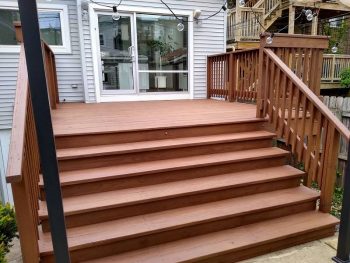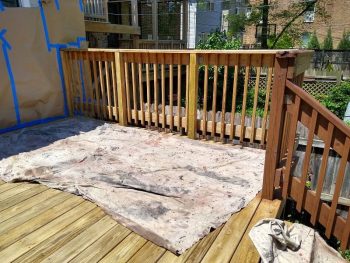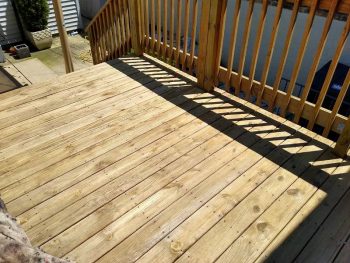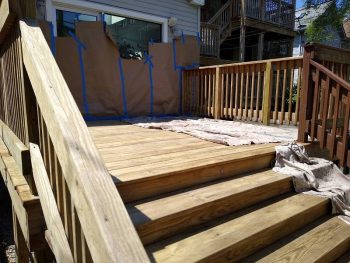 We Will Make Your Home or Business Look Its Best
At Windy City Painters , we are committed to helping clients in Chicago make their interior painting dreams a reality. Whether you are in need of residential or commercial services, the painters we work with will do all they can to ensure that you are satisfied with your new paint job. When you choose Windy Painters of Chicago, you get professional and qualified painting experts who have completed an extensive training process and are familiar with the latest painting tools and techniques.
Quality service is our top priority! We will treat your home with the respect it deserves by properly preparing the space before painting and cleaning up after ourselves when we're done each day.
We Deliver Exceptional Results
The color experts we work with can help you choose right shades and textures that fit your personality and lifestyle. We can come right to your home, office, or apartment building so you can walk us through any areas you would like to have painted. We will answer all of your questions and concerns to make sure our transformation of your home or business fits your vision.
You can expect the following from us:
Service paired with a satisfaction guarantee.
Superior quality results.
Service that is on-time and ready to work.
Do you want to restore your home to how it once looked? Are you thinking of remodeling your storefront? Windy City Painters of Chicago is the solution you are looking