Scope of work:
install new trims  in the Bedroom,
repair drywall damages,
caulk gaps between trims and walls,
prime / seal water spots
paint all trims, doors, shelves with Sherwin Williams white semi-gloss super paint,
Paint the ceilings with white flat CHB paint.
paint the walls with Sherwin Williams Zero VOC low-sheen paint.
brick wall – Chicago painter prime the brick with adhesion primer and paint two coats of white low-sheen paint.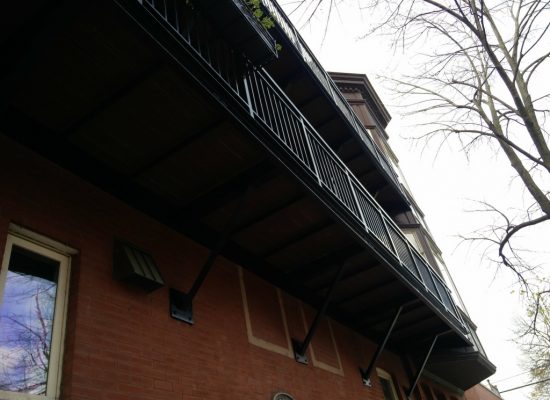 Scope of work: Remove all peeling paint and rust with needle gun and angle grinder, Seal bare metal with rust converting Rust Destroyer primer. One coat 3 mil. Paint all metal with Sherwin Williams Urethane black enamel. One coat. Steps and floors – two coats. Clean   job site.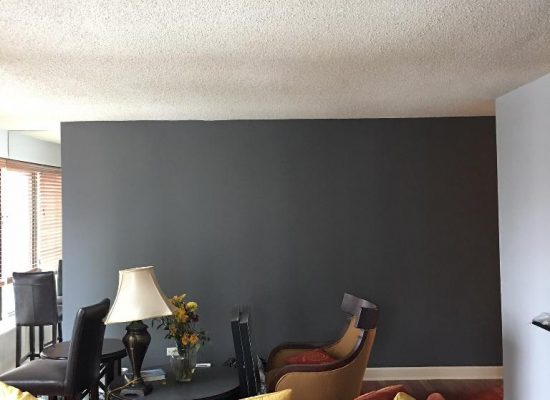 Scope of work: remove mirrors from master bedroom and Den walls, Seal drywall damages with oil-based primer, Repair drywall damages , Protects all floors with painters drop cloths, Paint the trims and doors: two coats of white semi-gloss paint – Sherwin Williams Emerald. Paint the walls: two coat of eggshell Zero VOC paint – Sherwin […]
The house was painted in August 2017. The whole project took three days. The scope of work included: two bedrooms, hallway and bathroom painting. All stress cracks, plaster and drywall damages, nail l holes were fixed with mesh tape and patching compound (EasySand20). All gaps baseboard / wall and trim .  Wall were caulked. Closets […]
See all our news