Remove all furniture (if possible),
Cover floors with painters drop cloths and furniture with plastic,
Remove damaged  drywall, plaster,
Support  the rest of drywall or plaster with board adhesive, screws, studs,
Seal damaged areas with oil-based primer,
Install insulation (if required),
Install drywall support: for small damages – stiff mesh, for bigger damages – wooden studs.
In some cases we install metal mesh and apply plaster compound,
Tape, patch, sand and prime with PVA primer,
Paint the ceiling with flat or semi-gloss  (Bathroom) paint.
Clean the job site.
Get paid
Usually the whole process takes one day.
Pur recent projects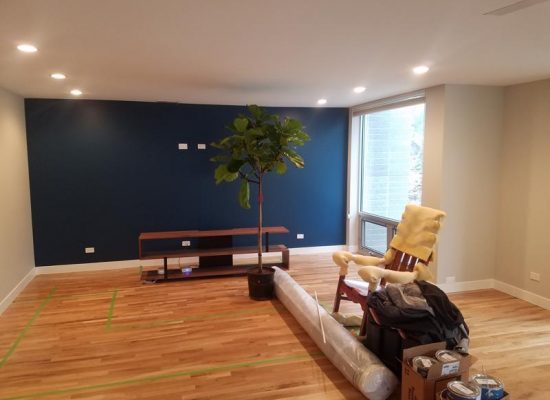 Scope of work: Living room, Hallways, two bedrooms and two bathrooms walls painting. Two coats of Benjamin Moore Regal matte paint. Bathroom walls: two coats of Sherwin Williams PrMar 200 semi-gloss paint. Accent walls: Benjamin Moore Regal eggshell paint.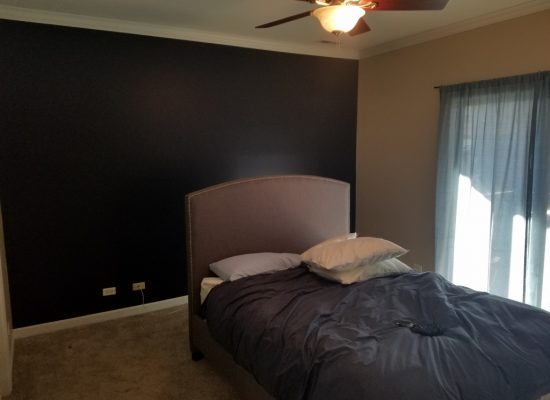 Scope of work: move all furniture away the walls and protect with painters plastic, cover floors with painters drop cloths, repair wall damages, nail holes, stress cracks etc. tape trims, paint three coats of Sherwin Williams Emerald satin navy paint. clean job site.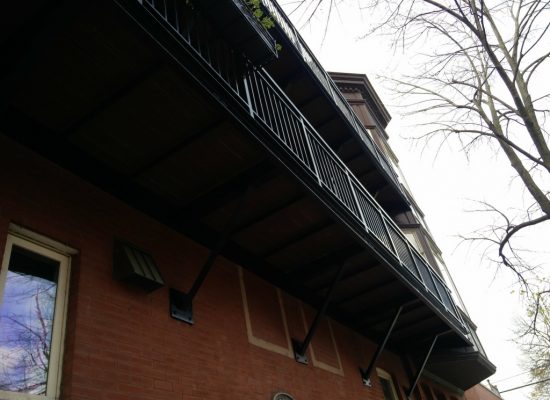 Scope of work: Remove all peeling paint and rust with needle gun and angle grinder, Seal bare metal with rust converting Rust Destroyer primer. One coat 3 mil. Paint all metal with Sherwin Williams Urethane black enamel. One coat. Steps and floors – two coats. Clean   job site.
See all our news